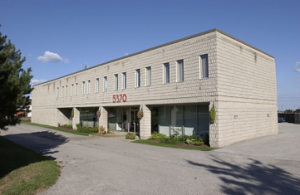 ABBA manufactures replacement pumps, parts & assemblies used in municipal water & wastewater treatment plants and pumping stations.
Our high quality centrifugal pump parts are utilized for repairing and maintaining a variety wastewater treatment pumps (or sewage treatment pumps) including: influent and effluent pumps, primary and secondary sludge pumps, RAS pumps, pumping stations and lift stations across North America.
For more than thirty years, ABBA has been manufacturing high quality replacement parts and assemblies to fit most major brands of centrifugal pumps used in municipal water & wastewater applications, including replacements to fit:
Allis Chalmers (Flygt A-C Series, Xylem)
Fairbanks Morse®  (Fairbanks Nijhuis, Pentair)
American Wellworks
Aurora
Chicago (Grundfos)
Clow
Cornell
Crane Deming
De Laval
Morris  (Grundfos)
Paco  (Grundfos)
Patterson
Smith & Loveless
Wemco
Worthington (Flowserve/IDP)
Yeomans  (Grundfos)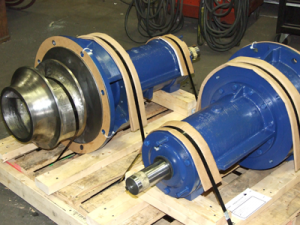 ABBA's commitment to quality is not only evident in the materials, workmanship, performance and fit of the parts we manufacture but also in our "can-do" attitude towards customer service and delivery lead times.
Municipalities count on ABBA to provide solutions that will extend the life of their solids handling pumps and splitcase water pumps. ABBA also makes many replacement submersible pump parts.
The next time you need effluent pump parts or parts for ANY sewage or water pump, call ABBA. Call for a quote today – start saving time and money with genuine ABBA Replacement Pumps, Parts & Service!
Our replacements will COST YOU LESS!
Our product ships quicker – which means you have less down time.
Our parts/pumps are as good or better than the OEM. We guarantee our parts for Fit, Form & Function
AURORA, FAIRBANKS MORSE, and VTSH are the trademarks of Pentair Flow Technologies, LLC or its affiliates. Pentair Flow Technologies, LLC has not approved, sponsored, or endorsed ABBA or its products and is not affiliated with ABBA.
NOTE: ALL OEM NAMES, REGISTERED TRADE MARKS, NUMBERS, SYMBOLS AND DESCRIPTIONS ARE FOR REFERENCE PURPOSES ONLY.  IT IS NOT IMPLIED THAT ANY PART LISTED IS THE PRODUCT OF THE OEM.  ABBA PARTS AND SERVICE IS NOT A DISTRIBUTOR OR AGENT FOR, NOR AFFILIATED IN ANY WAY WITH THE REFERENCED OEM.