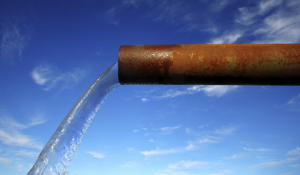 With over 30 years' experience serving municipal water and wastewater authorities, we offer much more than parts. Experience and a solid background in centrifugal pump design means we can offer:
modernization of old or obsolete models with current design parts and assemblies
computer generated impeller design and redesign to solve specific application and performance problems
design upgrades and modifications to improve reliability and extend the operative life of a pump installation
Having problems with noise, vibration, poor performance, corrosion, erosion, cavitation or extended downtime – call ABBA, we can help you save time & money on repairs and upgrades.
Engineered Solutions Article
Aftermarkets vs OEM Article
AURORA, FAIRBANKS MORSE, and VTSH are the trademarks of Pentair Flow Technologies, LLC or its affiliates. Pentair Flow Technologies, LLC has not approved, sponsored, or endorsed ABBA or its products and is not affiliated with ABBA.
NOTE: ALL OEM NAMES, REGISTERED TRADE MARKS, NUMBERS, SYMBOLS AND DESCRIPTIONS ARE FOR REFERENCE PURPOSES ONLY. IT IS NOT IMPLIED THAT ANY PART LISTED IS THE PRODUCT OF THE OEM. ABBA PARTS AND SERVICE IS NOT A DISTRIBUTOR OR AGENT FOR, NOR AFFILIATED IN ANY WAY WITH THE REFERENCED OEM.