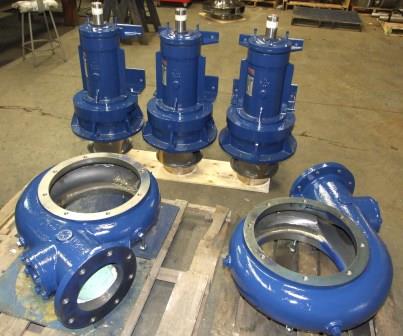 Rotating Assemblies and Volutes to replace Fairbanks Morse 8" B5424S
Three replacement rotating assemblies (2 clockwise, 1 counter clockwise) ABBA model FMN 0824S/T40 and two volutes for Somerset Raritan Valley Sewer Authority in New Jersey.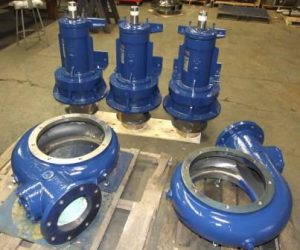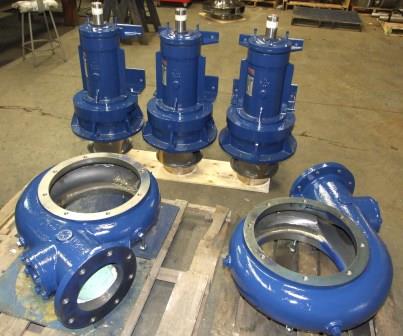 ABBA replacements are "direct drop in replacements" which require no changes to the existing installation and are directly bolted to the existing volutes. All components are in standard materials and construction.  Total order for all three assemblies and two volutes shipped in under 10 weeks.